We are delighted to announce you can now order branded Shiatsu Society clothing and accessories.
High quality clothing made from organic cotton or recycled materials.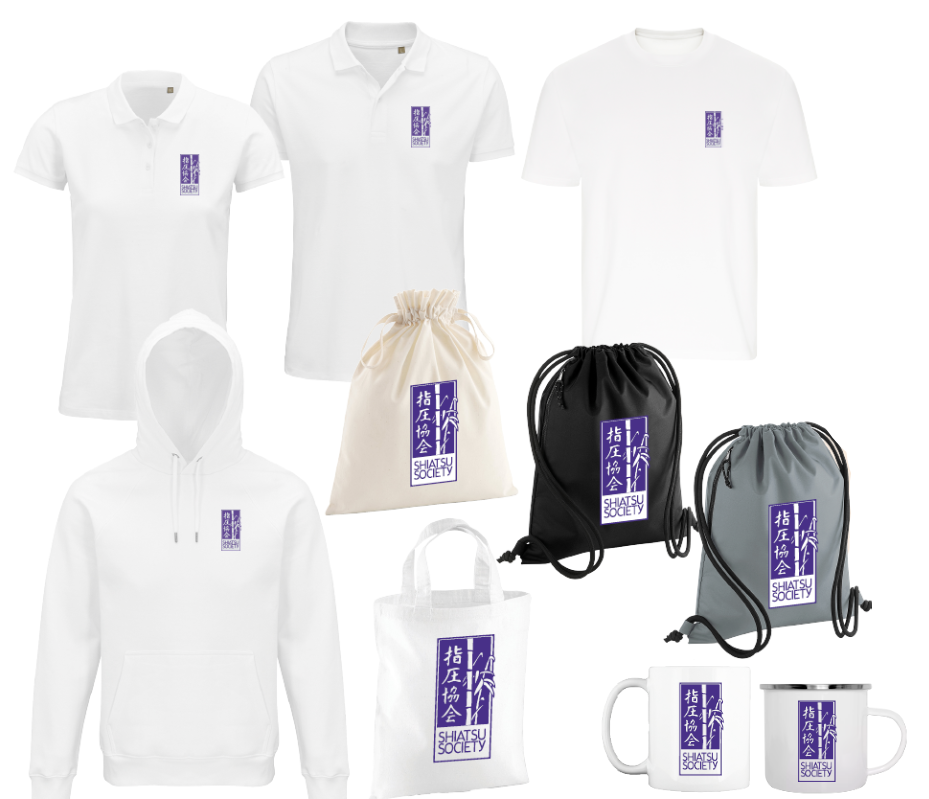 Cothing available to order in white/cream/ivory.  Other colours are available on request, additional charges may apply. 
Visit Brides Bay Shop for our Branded Clothing
How to Access our Shop
Click on the dropdown menu & select ONLINE STORES
Scroll down & click on SHIATSU SOCIETY 
This will bring up the selection of items.  
Please contact the Office if you'd like to see different products available and we will check what St Brides Bay can do.
About St. Brides Bay Clothing Company
A long established print and embroidery service based in Pembrokeshire, South West Wales. Brides Bay pride themselves on being a one-stop-print-shop for clubs, businesses, schools, and events. They have an in-house graphic designer to make custom designs and logos and there is no minimum order. 
Please call 01646 696904 or email info@stbridesbay.com 
Postage from £5.00 Lead times are estimated ro be around 2 weeks, please contact them directly for an accurate estimate. All items are posted as 1st class small parcels with Royal Mail, which they aim to deliver in 1 to 2 business days (Monday to Saturday). For larger orders, we may use a courier service.
Please note that all items are printed and/or embroidered to order. Stock is not held so it's wise to order in advance of an event to allow enough time. 
The SAM Bursary can be used to buy clothing
Don't forget you can use the Shiatsu Awareness Month bursary to purchase clothing and accessories. You have until the end of April to apply.